SlutIndex.com Is Operating A Massive Fraud Using An Age Verification Scam On Their Fake Dating Site
Website Details: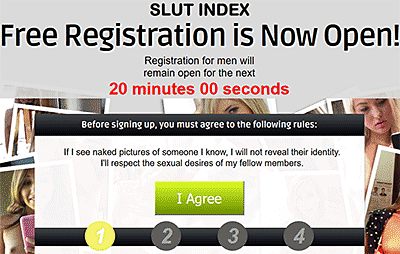 Overview
SlutIndex.com is connected to BangLocals.com. This is a website we know very well because we did a full investigation into BangLocals. That investigation concluded it was a fraud, complete sham of a dating site and essentially a total rip-off. SlutIndex.com is essentially the same thing using the same tactics that will we will explain in this review. Read the full investigation below.
Fake Age Verification Wants Your Credit Card Info So They Can Scam You
Slut Index is nowhere near being any form of legitimate dating service. The only thing you can do is create an account and right after that you're sent to a secondary page where they ask for your credit card for some kind of "age verification". Most dating services let you at least get a sneak peek into the members area of the site for free for you to see if you want to bite the bullet and purchase a membership. That's not the case with SlutIndex. This website gets right to the con and ask for your credit card information immediately after you create an account. You cannot get into the members area of the site or even look around until you give these shysters your credit card information.
Back to the age verification. Why exactly does this website need to verify our age using a credit card? It's Because SlutIndex.com is a scam. Asking for your credit card information to verify your age is a dirty tactic that preys on gullible people. The owners of Slut Index want you to believe that you need to give them your credit card information to verify your age even though they don't specify what age they want to verify you to be. Unfortunately what's really going on here is that they want your credit card not to verify your age but so they can charge your credit card. They want to charge your credit card so they have to deceptively trick you into believing that they need your credit card to verify your age.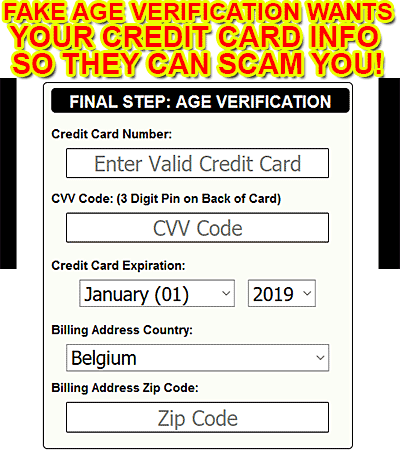 (Screenshot of the age verification scam.)
You Get Charges From Porn Sites As A Result Of The Age Verification Scam
Below we've included screenshots of the charges that will appear on your credit card as a result of giving them your credit card information for the age verification scam. The criminals that operates SlutIndex.com don't want you to know this information. But, we're working on your behalf not theirs, and our job is to expose crimes in the online dating industry. Circled in red you will see the various charges that will appear on your credit card. One charge is for $39.95 per month from Gbgpaynow.Com. The next charge is from Bangallday.com which charges your credit card $29.95 per month. The last charge is $49.95 per month from Allholesbang.com.
These three charges are without your consent. You are only consenting to verifying your age with your credit card. What they fail to tell you is that you are automatically billed to three different websites without your consent or knowledge.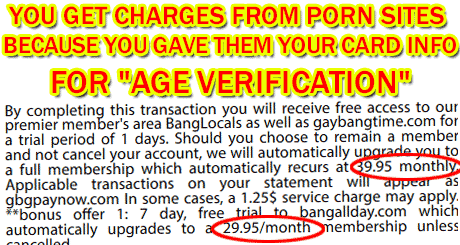 (Screenshot of the charges that appear on your credit card.)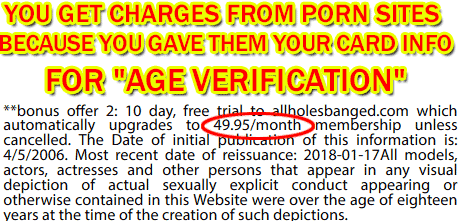 (Screenshot of the charges that appear on your credit card.)
Hosting Server Info:
Contact Information :
Final Decision:
Slut Index is a clear-cut case of fraud. You can't even access their dating site because there is none. They didn't even bother creating fake profiles like many of the dating scams that we've uncovered. These guys are blatantly trying to rip you off with an age verification scam that wants to charge your credit card to three different porno sites.
If you've given these crooks your credit card information you better check your credit card statement to make sure you're not getting charges from random porn websites. If you are getting charges from adult sites contact your bank and credit card company and get your money back. All of this is a crime and a fraud and you should be able to get reimbursed from your credit card provider.
Search For Females
If you want to search for real women, then look at these legitimate dating sites.
File A Report
© 2018, Admin. All rights reserved.