What's The Point Of Sex Messenger? Is It A Scam? Find Out Now
Website Details: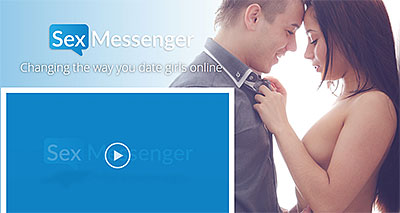 Overview
SexMessenger.com is a site where you can download a software application called "Sex Messenger" that installs on your computer. For this investigation we installed the software and our full review is available for you to read below.
It Didn't Long To Start Receiving Chat Messages
For this investigation like all of our investigations of dating sites and dating apps we register as a user of the service we are reviewing. This is done so we can evaluate the site, critique it, review it and give you a detailed analysis. Please take into account when we created our account on the Sex Messenger software app we did not upload any photographs of ourselves and filled out the profile minimally. Still we received messages, and lots of them!
All the women messaging us were attractive looking girls with nude or seductive photos in their profiles. We've been through this scenario time and time again (joining dating sites and receiving messages from hot looking girls). In every single instance it was a con.
This crap has been pulled on us so many times we can't even count that high. As soon as we join a dating site we start receiving messages from attractive looking girls and when we tried to reply to any of the messages we get sent to a page where we are asked to purchase some kind of free trial membership with our credit card.
FYI, There isn't any hot looking girls sending us messages. It's all completely fake. It's all a trick to get us to get a trial membership to the site.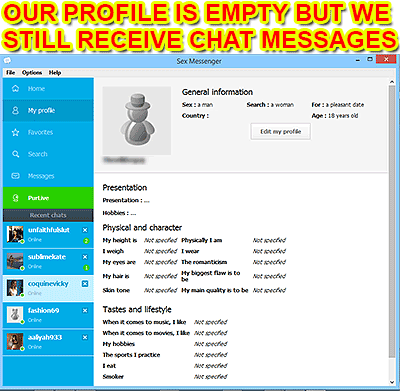 (Our profile is empty)
Chat Messages From Fake Girls
Like we mentioned every few minutes we receive a new chat message, but how can this be real? Are there really that many horny girls looking to hook up with us evern though they have no clue what we look like? Obviously this is all con job. They want your credit card info, that is their whole game plan.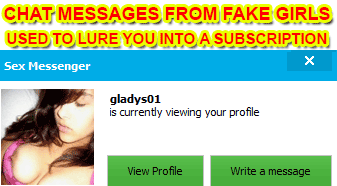 (Chat message used to get me to buy a "trial membership".)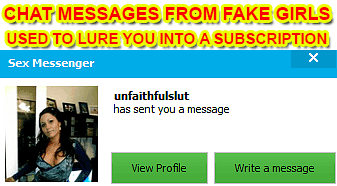 (Chat message used to get me to buy a "trial membership".)
Free Trial That Renews At $98.00 Every 2 Months
If you try to reply to any messages from the female members you get sent to a secondary page where you are requested to give up your credit card information for your "free trial" which is supposed to prove you're over 18 years of age. The only problem is that you actually start getting charged after the free trial which is only a "free trial" for 12 hours. After that time frame you will get charged $98 every two months until you cancel your subscription.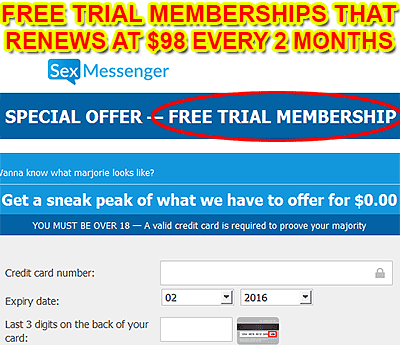 What Was The Point Of Downloading Sex Messenger Software?
We don't really see the point in downloading the Sex Messenger software. This could have easily all been done through a website where you log into. We think it's just a gimmick that attracts people into thinking they can chat with people via some type of messenger app created exclusively for hookups,
Hosting Server Info:
Address Of Host: 30077 Agoura Court, First Floor, Agoura, CA, 91301, USA
IP Address Of Server: 207.178.206.71
Name Servers: DNS5.TNCSERVERS.NET, DNS6.TNCSERVERS.NET
Contact Information:
Final Decision:
The chances of receiving so many chat messages from attractive women is very unlikely. What is likely happening is that they're using computer software programs to send people who download their app fictitious chat messages to get them to buy monthly memberships to their dating service.
From our due diligence the Sex Messenger app is the same rehashed garbage as the phony dating sites that we have exposed for defrauding people. Using bots and images of attractive girls to lure you into upgrading, all they want is your money. We suggest you take our advice and think twice before you download the software application.
Search For Real Females Here
Check out these these legit dating sites if you want to search for real women
File A Report